Monte Cecilia Park Hillsborough 19-20 November

Monte Cecilia Park is a stunning Disc Golf venue with giant 100+ year old trees, tight alleyways along with wide open fairways and the legendary 228metre 'Full Monte' hole #10.
After the hassle of dealing with the council, carting temporary baskets out into the park and back again it's still worthwhile to be able to play 18 baskets in this stunning park.
Thanks to everyone who made this another great event..
We'll let the pictures tell the story.
The Pictures
Click here to see pages for past events: 2016 | Woodhill 2016 | 2015 | Woodhill 2015 | 2014 | Woodhill 2014 | 2103 | 2012 | 2011 | 2010 | 2009 | 2008 | 2007 Matchplay Champs | 2007 | 2006
Check out these pics from the 2015 event...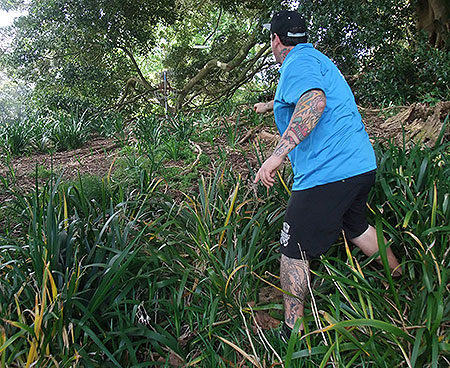 Art in the park - Jackson Sullivan putts out #7.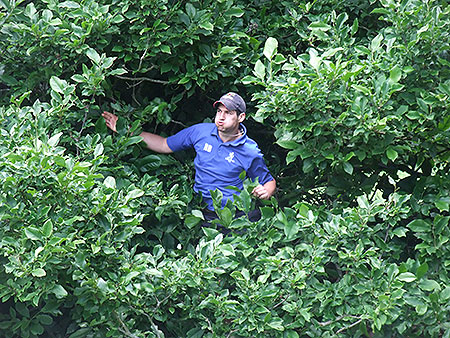 Special Branch - Auckland golfer Rowan Bezuidenhout finds himself in an interesting situation.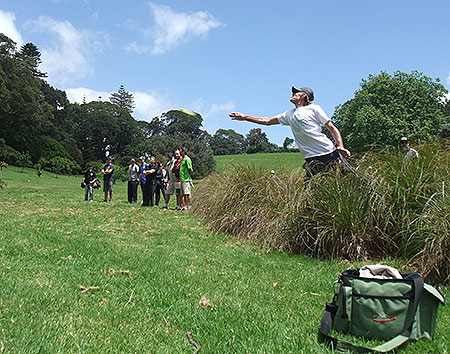 Reed All About It - Siep van Vliet entertains the Super 6 gallery.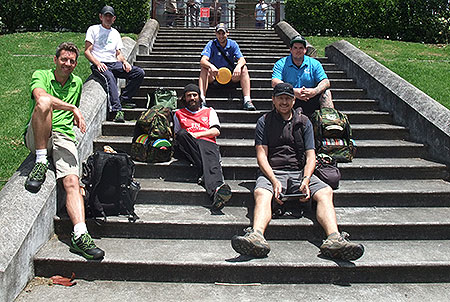 Stepping Up - The 2016 Super 6 Simon Feasey, Siep Van Vliet, Damian Peters, Rowan Bezuidenhout, Nigel Hailstone & Jacko Sullivan.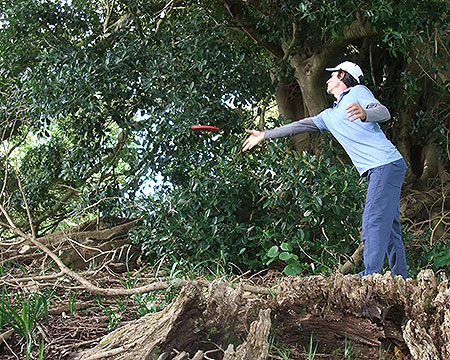 Steady as she goes - Waiheke's Keerti Ji delicately sends his shot at the basket.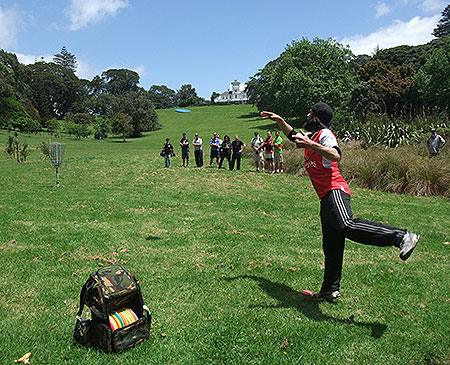 Chur Guevara - Damian Peters performed for the crowd.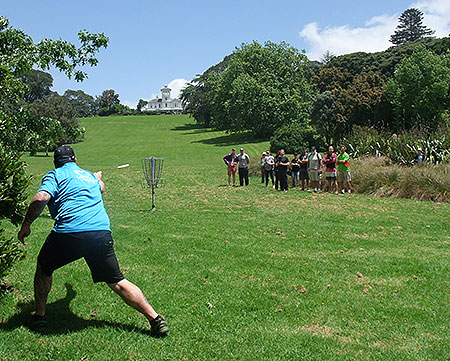 I See I Putt I Birdie- Jacko doing what Jacko does best - a solid putt into the chains.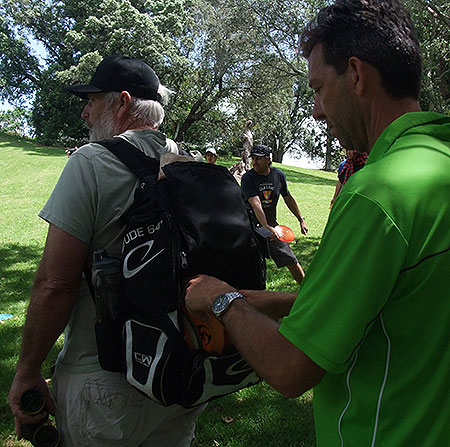 Back Pack Mac - Simon chooses a disc from his bag on the back of caddy Douglas MacIlroy.


Half Time - Siep putts at #9 in front of the clubrooms.


I'll Just Toss That In - Possibly the best putter in the country, Jacko Sullivan doing his thing on 13.


Presidential Escort - Nigel Hailstone negotiating his way to the basket on 16.


Swamp Thing - The Super 6 gallery watch Jacko play outta the grass.

Chain Bound- Siep does his best to impress the gallery.


Rookie No More - The fastly improving Rowan Bezuidenhout under the pressure of the Super 6 gallery.


Gunner Runner - And the crowd loved it. Damo lets one rip on the Super 6 Safari hole 5.
back to topThe Results for discgolf.co.nz Auckland Disc Golf Championships 2016
Monte Cecilia Park Hillsborough 19-20 November