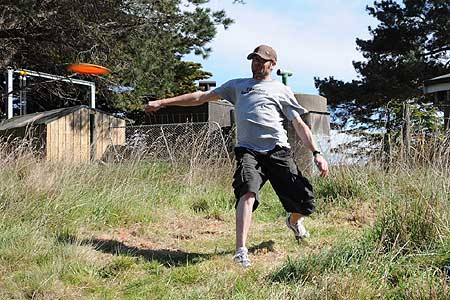 Southern Fling - Queenstown golfer Regan Caldwell gets a good drive off on hole 16.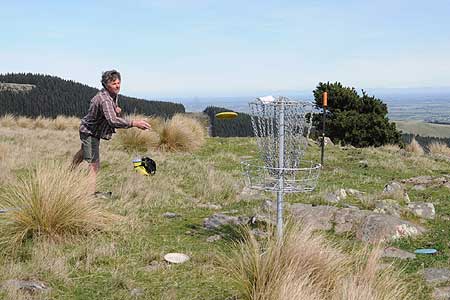 McNab Nabs Par - Wise old local disc golfer Craig McNab nails his putt on the scenic hole 10.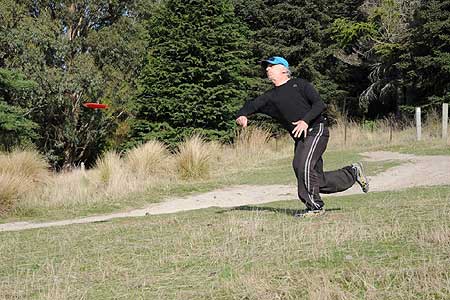 My What a Long One - Paul Cohen hoping for some yards on the longest hole of the course.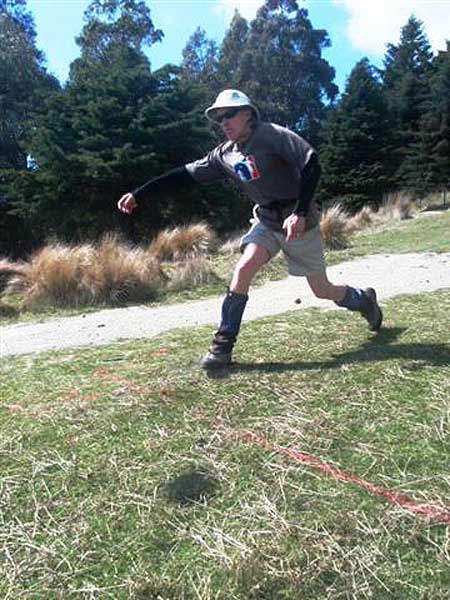 Gaiter Aided - Jaguar Smithells releases with style.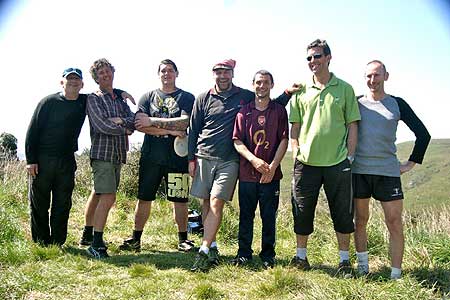 And then there were, um, six? - Smiling Super Six plus 1 on the Port Hills cat walk.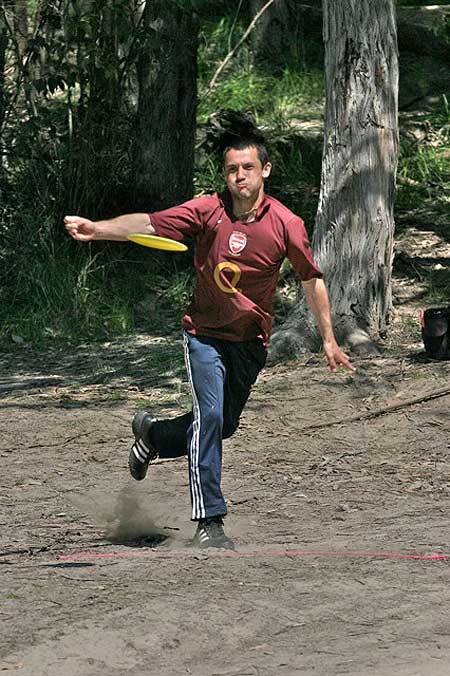 I'll Huff and I'll Puff - Dust flying and puffed cheeks helped Damian Peters to get some extra distance on his drive on the second Super Six hole but neither was enough for him to catch Simon Feasey.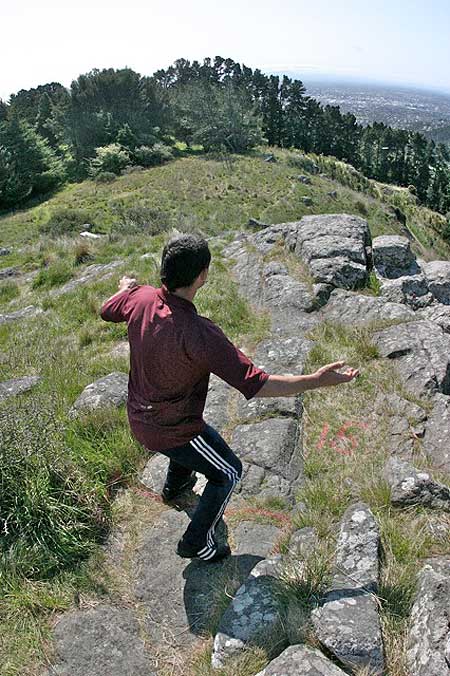 Rocky VII - Damian Peters uses Tai Chi moves to coax the disc towards the basket on Signature hole 15.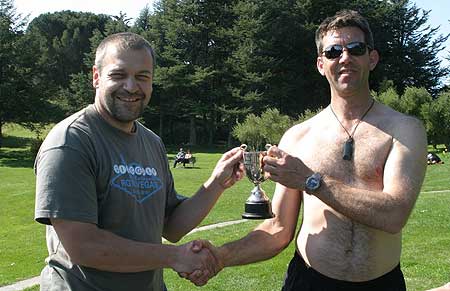 White Men Can Throw - The Christchurch Fling 2010 winner takes the cup with a 19 (!) shot lead ahead of Damian Peters and another 4 ahead of the TD. Congratulations Simon Feasey.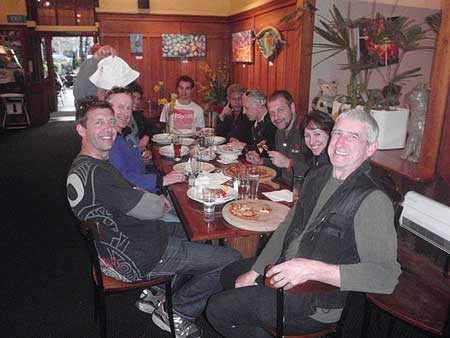 Graceful Winner - After tournament beers bought by Simon Feasey with his winnings from the Ace Kitty on hole 8. Cheers mate!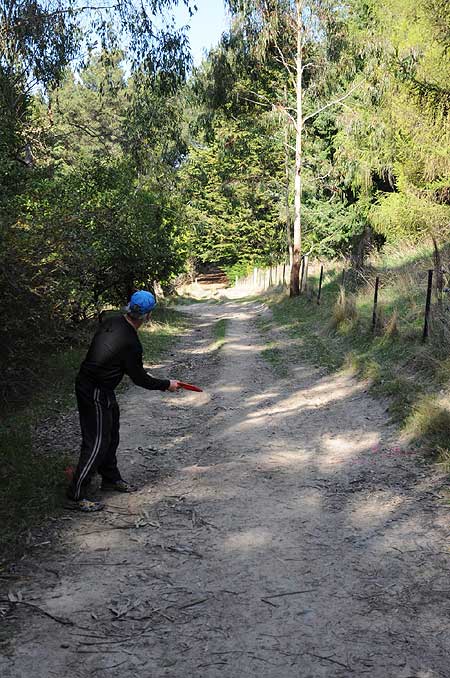 Follow the Path My Son -The Waiheke Wonder Paul Cohen trying to be straight on the very difficult hole 6.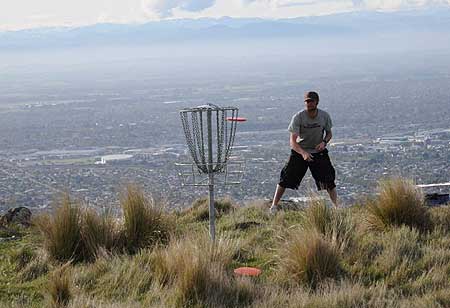 Focus on the Chains - Panoramic putt by Regan Caldwell on hole 10.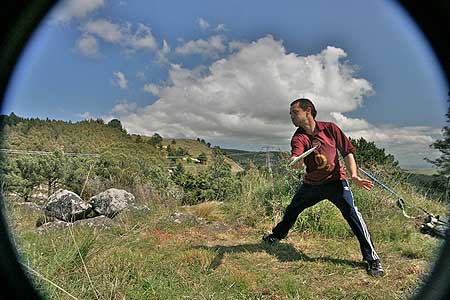 Sneak View - Auckland disc golfer Damian Peters sends off his drive on the first Super Six hole.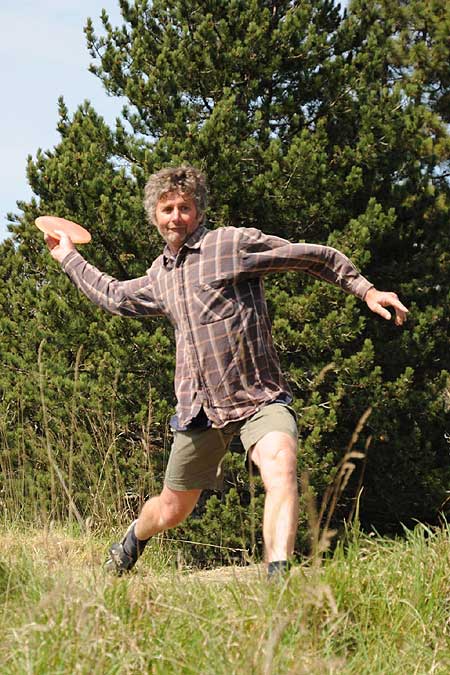 Chequered Pass - Craig "Forehand" McNab winding up for a big one. With a 56 his on his last round he scored a place in the top 6.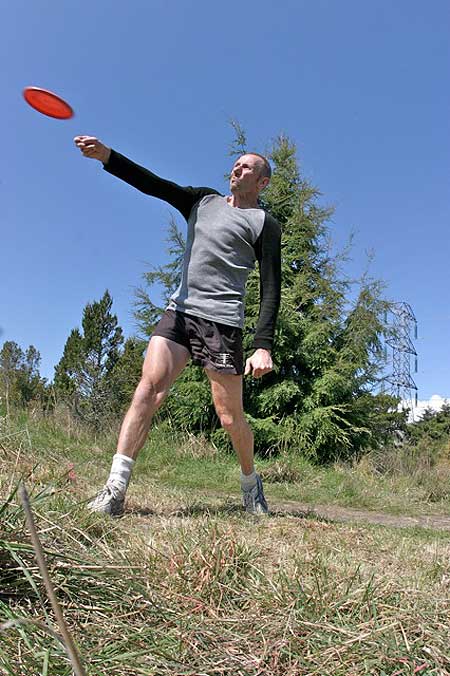 Quadraphenia - Local Ultimate Frisbee Legend and Disc Golf player Sammy Neilson showing great style and technique.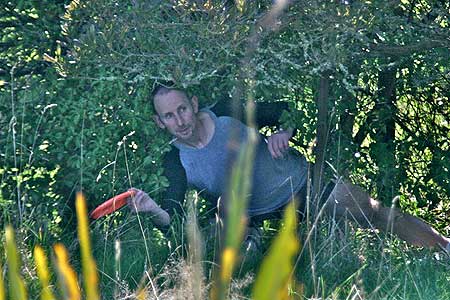 Leaning Tower - Great style and technique can still get you into trouble... Sammy in an uncomfortable position.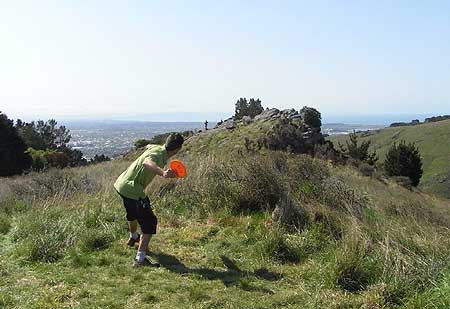 Dum De Do - Winner Simon Feasey just makes it look all too easy.
Casual Works for Me - TD Mario Cerniar nails a 20 metres round rock putt for a birdie. See Video.