Harcourt Park, Upper Hutt, Wellington, August 13 & 14.

If you have never played an event on the NZDG tour but have often thought you might like too, then this is the one we'd recommend. Harcourt is a beautiful little park that course designer Mark Dakiv really made the most of in this 9 basket 18 Tee easy to get around course. There are plenty of holes that you don't need a big arm for but still require plenty of skills to play well.
On top of that there is a holiday park right next door which makes accommodation easy if you get in quick.
The weekend format is (subject to chance based on weather/Shano's mood);
Saturday August  13th
·         9.15 am   Late Rego and Players Meeting
·         9.45 am   Tee Off  (Random Draw)
·         12.00pm  Lunch – provided
·         1 pm       Tee Off  (Random Draw)
 Sunday  August 14th
·         9.00 am  Players Meeting
·         9.30 am  Tee Off  (Seeded)
·         11.45 am  Lunch -- provided
·         12.45 pm Tee Off (Seeded)
·         3pm Prize Giving
Cost is $30  Juniors $20 - Entry fee DOES NOT include the ace kitty . That will be run separately for those that wish to go in it.
Please pre reg to Shane  & Jill  sharky04@xtra.co.nz
And pre pay would be a great help to a/c 38 9007 0745145 01 with name as ref.
The Pictures
Check out awesome pics from previous Wellington tournaments: 2016, 2015, 2014, 2013, 2012, 2011, 2004
Here's some pics from the 2015 event.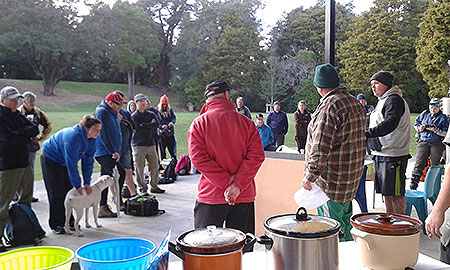 Staged Event - Players meeting on day one and the Levin Brotherhood lay down the law.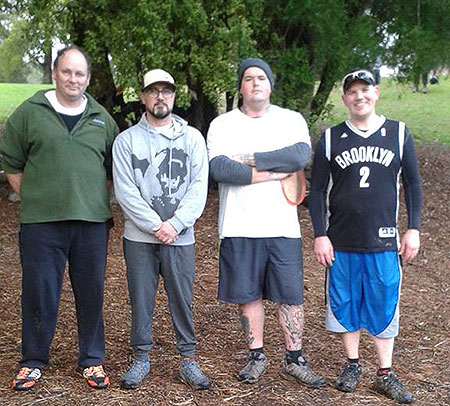 Line Up - The usual suspects. Would the 2015 champ come from this group?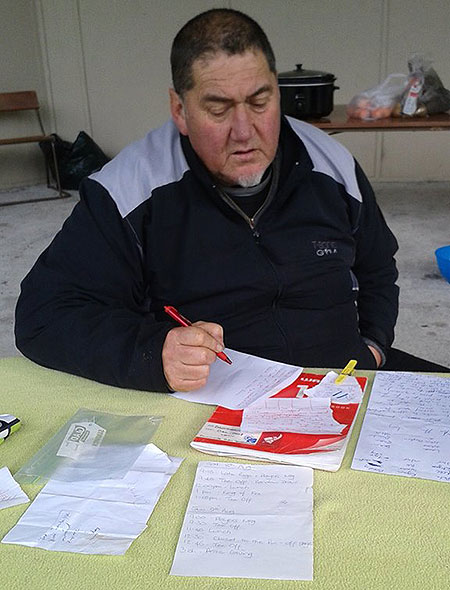 Kiwi burger hold the beetroot, got it! - Tournament brains trust.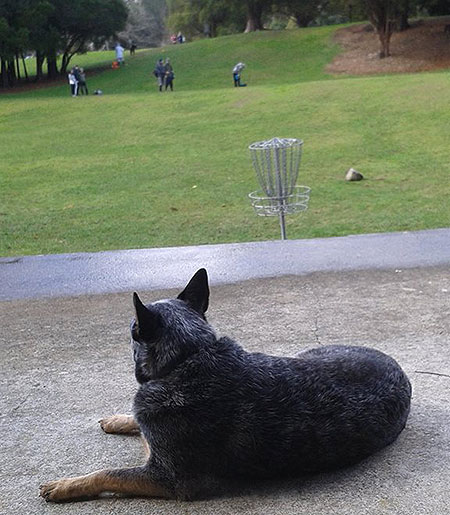 TD - How do you know it's a Levin Brotherhood event? Easy!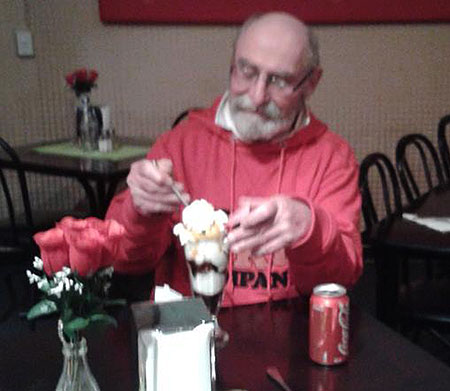 His body in a temple - Taumarunui legend Pete Boyle doing a spot of carbo loading.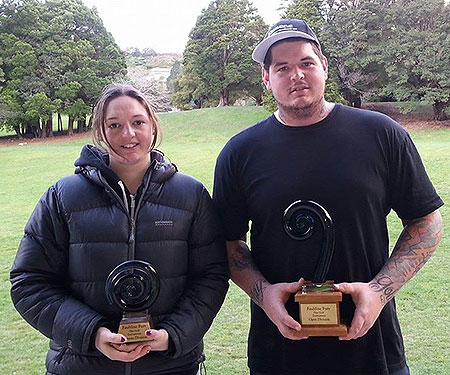 Keeping it in the family - Sister and brother Gemma and Jackson Sullivan are the 2015 Faultline Champs.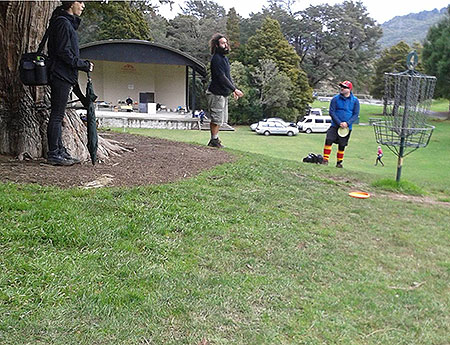 Welcome - Always great to see new faces on the course, especially for a competition. Welcome.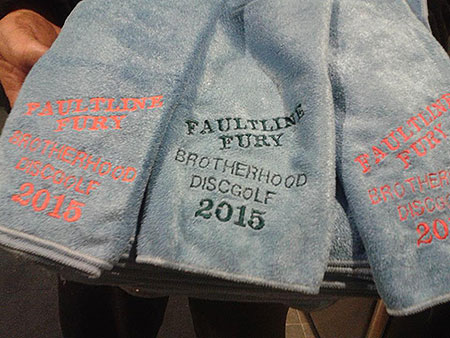 Warm Fluffy Memories - A much needed item in the players pack. The Levin Brotherhood do it well.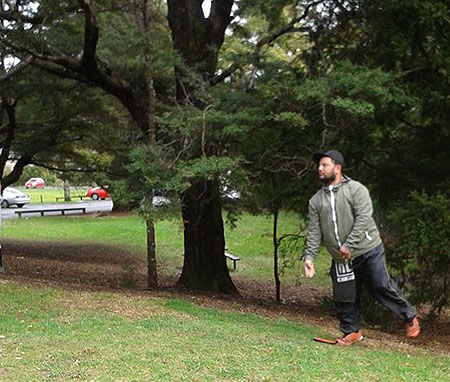 Rugged - Even the locals were rugged up for the occasion.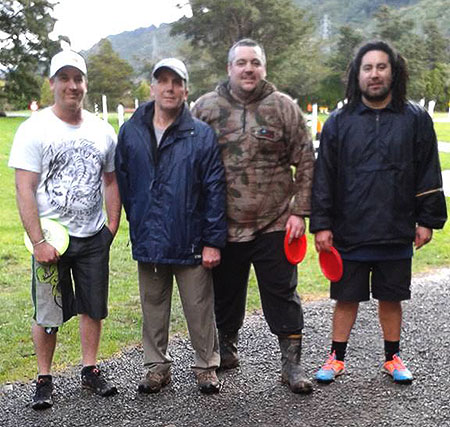 Line Up - A bunch of likely looking lads ready to play.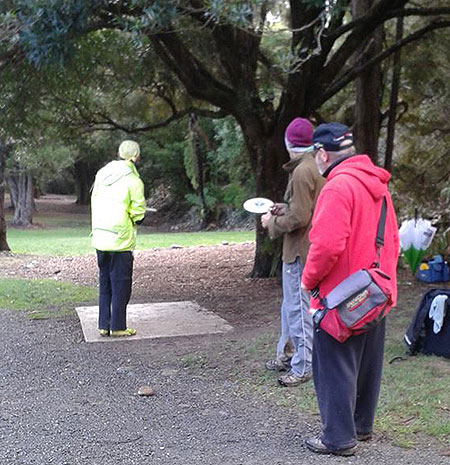 Visuali(z)e - Local American Brady Kuech on the ACE run hole.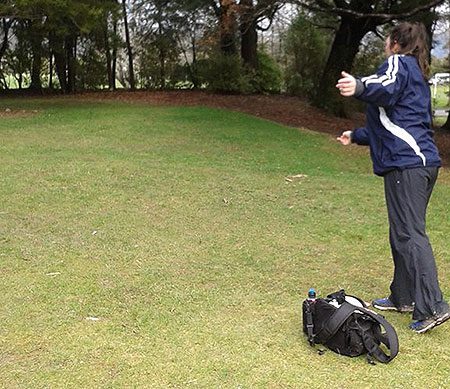 Champion - She's raising the bar. Gemma Sullivan from Levin's Brotherhood / Sisterhood on her way to defending her title.
back to topThe Results for 2016 Wellington Faultine Fury Disc Golf Tournament
Harcourt Park, Upper Hutt, Wellington, August 13 & 14.
who will it be this year? Can the locals retain their dominance?