add to facebook

Christchurch Fling 2011 Disc Golf Tour Event
Victoria Park, Port Hills, Chirstchurch October 1 & 2. PDGA C Tier. NZ Tour Major (60 points first place)
2011 NZDG Tour event number 9 .. TD Pete Crowther

Story by TD Pete Crowther
After a week of driving rain and dark stormy days the firmament lifted to reveal clear sunny skies for the 4th Annual Christchurch Fling. It was a small field of 14 that teed off on that Saturday morning, but great to see players from Auckland, Waiheke Island, Tokoroa, Dunedin, Queenstown, Wanaka, Vermont and Mexico, as well as three locals from shaky Christchurch. An Ultimate tournament in Hanmer, organised by UCUC (Canterbury University Ultimate Club), took our regular local Ultrastar and local women players away.
So, with dry feet and a swirling wind we headed into Victoria Park to do battle with the long grass, the rocky buttresses and the occasional mountain biker. By lunchtime, Simon was three strokes ahead of Brad with these two playing the only sub-60 rounds. By the end of day one Simon was 14 strokes ahead, after Brad dropped 11 shots on his morning round. With Brett, Paul and Craig only a few shots behind Brad, it was shaping up to be a close battle on Sunday.
Once again Craig hosted Saturday night's entertainment, on this occasion watching England beat Scotland in the RWC, and us happy disc golfers taking turns in the amazing massage chair.
After a quiet night with no shakes, we headed up the hill again Sunday to be greeted by a clear, calm day. We shared the park with mountain bikers competing in the Canterbury Gravity Novice Downhill Bike Race, postponed from the previous Sunday. Holes 3, 11 and 12 were made all the more interesting and challenging with mountain bikers and spectators to throw over, through and past.
By the end of round three, Simon had increased his lead to 18 strokes, with a gap of 14 strokes between 2nd and 6th place.. All in all, the Super Six lineup was Simon, Brad, Brett, Paul, Craig, and Josh. (It was great to see Josh in the Super Six having only been playing for just over a year.)
Jenny and Hannah battled it out for the Women's title, which was taken out by Jenny with Hannah having to be content with the Birdie for Birds prize (see photo).
We stretched out some of the holes for the Super Six, which created some spectacular drives and awesome play. For those familiar with the course, this meant playing from tee 1 to hole 2, from tee 15 to hole 16, and from tee 16 back to hole 14. Brett managed to pull back two strokes on Brad to tie for second place and the other placings were unchanged.
Congratulations to the winners (Simon – Open, Craig – Masters, Jenny – Womens, Paul – Grand Masters) and well done to everyone who came from afar to have another Fling in Christchurch.
Thanks to Josh for doing a great job setting up the course, to Craig for hosting the Saturday night entertainment, and to James and Martin for supplying and transporting baskets from the Deep South.
And Mario, we missed you…
You can check out a small television piece from Metro News on the tournament here (where on earth did they get the term Disk Fling Golf from?!)

The Pictures

Here We Go Again - Waiheke pinup boy Breet Hailstone begins the Super Six with a big effort.


The McLean Lean - Less than one year of disc golfing and Josh McLean (Christchurch) finds himself in the Super Six. Nice work Josh! Here, with the Sothern Alps as a back drop, he completes the tough second hole despite the tricky wind.


Pre Game Storytime - Mother/daughter team Jenny and Hannah Joynt are entranced as Martin Galley (Wanaka) shares another of his disc golfing stories (is that a yawn I see? - ed.).


Rock Star - Talk about tough putts, Brett Hailstone (Waiheke) performs a basalt balancing act on hole 14, hoping to keep the disc close to the pin.


Famous Femme - Winner of the Birdie for Birds, Hannah Joynt (Dunedin) seems somewhat anguished. Perhaps it is because Mum beat her!


Pat on the Back 9 - Local Pat Bethel (Christchurch) is all colour as he drives on hole 14.


PCTD - Tourament Director Pete Crowther (Christchurch) is all power as he drives hole 16.


Feasey Makes It Easy - Once again NZ Disc Golfing superstar Simon Feasey (Auckland) cruised to a win, here completeing hole 14.


Checkered History - Local Chris McNab (Christchurch) demonstrates his styley forehand watched by his group. Well most of them - Simon Feasey (Auckland) marvels at a downhill mountainbiker wishing he could fly like that.


Help from the Alps - one of the main men behind Queentown's success as a disc goling destination James Smithalls uses the tail wind coming across Christchurch from the mighty Southern Alps for his approach on 18.


The McLean Lean - Less than one year of disc golfing and Josh McLean (Christchurch) finds himself in the Super Six. Nice work Josh! Here he completes the tough first hole. And no, that is not a massive gallery watching on - that's a bunch of downhill mountainbikers and spectators from the Canterbury Gravity Novice Downhill Bike Race.


Morning Mountains - Visiting golfers Simon Feasey (Auckland) and Brett Hailstone (Waiheke) take in the fresh air during the player meeting.


Cohen the Barbarian - All the way from Waiheke Island in the beautiful Waitemata Harbour is the equally beautiful Paul Cohen, here completing hole 1 of the Super Six.


Another Round Over - True Southern Men James Smithalls (Queenstown) and Martin Galley (Wanaka) review a day of disc golf. As James is bound to say "there's no such thing as a bad day's golf!". As Martin's bound to comment "that's entertainment".
The Results
| | |
| --- | --- |
| Date | October 2011 |
| Location | Christchurch |
| Name | Christchurch Fling |
| Venue | Victoria Park |
| TD | Pete Crowther |
1

Simon Feasey

O

55

54

52

161

17

178

2=

Brad Muir

O

58

65

56

179

22

201

2=

Brett Hailstone

M

62

64

55

181

20

201

4

Paul Cohen

GM

64

63

58

185

20

205

5

Craig McNab

M

63

65

63

191

21

212

6

Josh McLean

O

67

67

59

193

23

216

7

Martin Galley

M

70

63

64

197

197

8

Pete Crowther

GM

69

66

69

204

204

9

James Smithells

GM

78

71

72

221

221

10

Patrick Bethel

O

80

80

70

230

230

11

Jenny Joynt

WGM

87

78

76

241

241

12

Hannah Joynt

W

90

87

76

253

253

13

Pablo Lepe

O

99

DNS

DNS

99

99

14

Chris Davies

O

DNF

DNS

DNS

0

0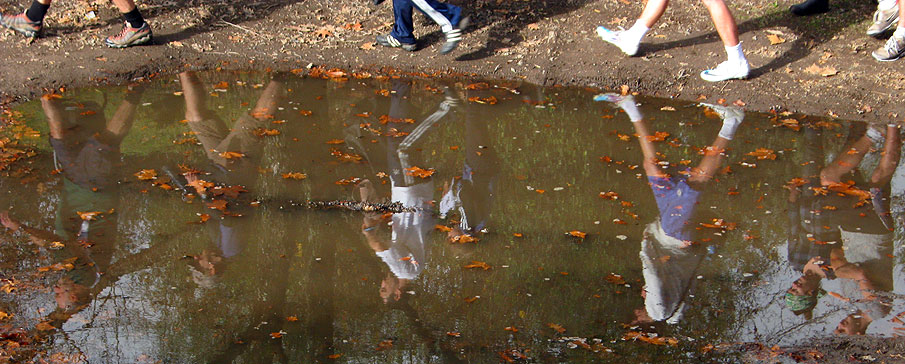 See you next time!