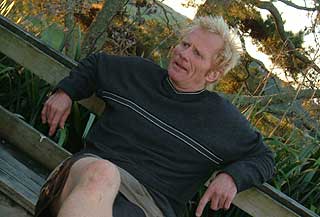 Marty the Ginga Slinger from the Auckland Freaky Styley DG Club ponders what might have been.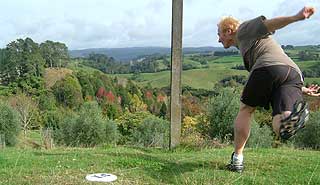 Hole # 14 and the Auckland restaurateur puts all he's got into it to get as close to the pin as possible. Its like that calf muscle is gonna explode!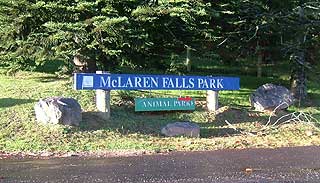 The McLaren Falls sign says nothing about 'extreme' but as we all Know by now .. it is.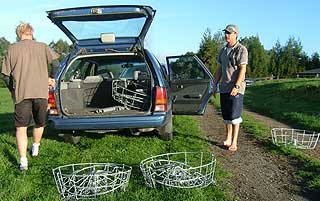 Auckland crew arrive bearing baskets, much to the TD's pleasure.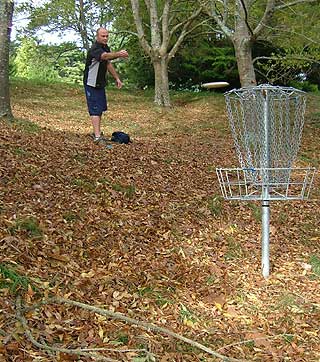 Local Tauranga golfer Andrew Taylor floats one tentatively down hill on the 12th.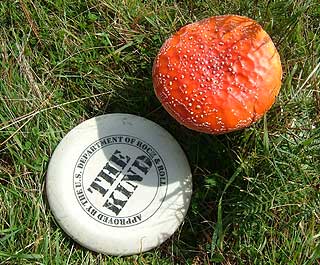 Toadstools the size of aviars. You had to be careful when it came to the schrooms.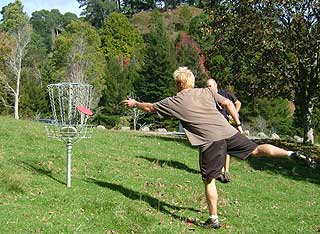 Marty de Haas bangs one into the chains on his way to the top of the field.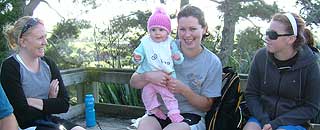 Kirsty Williams, Allie [baby Madison] and Robyn Joynt part of the woman's field of 5 along with the lost Tribe's Cherie Blackburn and local Ming Menzies.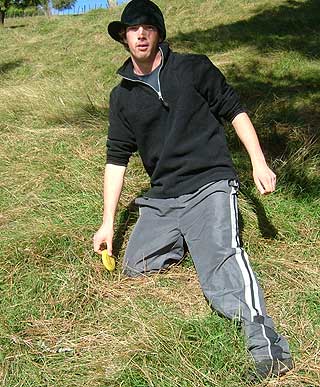 The Lost Tribe's Bruno Whale poses for the camera as he makes the most of his last year in the junior ranks.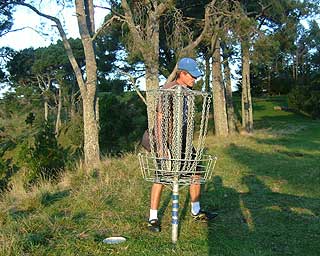 Waiheke Island's Seip van Vleit is relieved to be picking his shot out of the basket on 18 and not climbing the 50 metres to the bottom of the hill as many did over the weekend.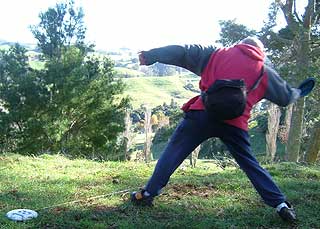 Pete Boyles Bag never touched the ground. He played 3 rounds and the super 6 with his bag across his shoulder all the way. It didn't seem to upset his game one iota!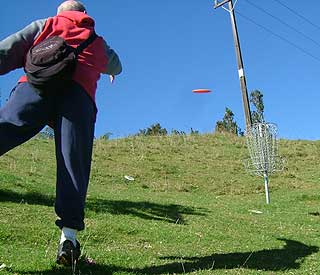 Pete the Taumarunui legend putts out up hill on #14. [The bag once again never came off his shoulder.]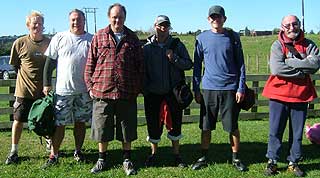 The Super 6 for Tauranga Xtreme 2007. Marty, Bob, Blair, Dean, Seip, Pete. Only 4 shots separated the 6 going into the final 6 hole playoff.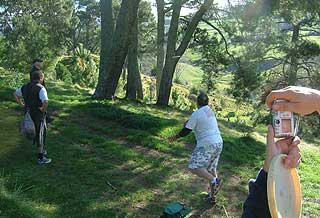 The GM's putt for birdie on the Super 6 hole 3 [course hole 17] , the gasps went up as it hit the chains and spills down the hill.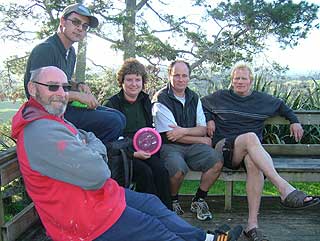 And the winners are; Pete Boyle Grand Masters, [Dean Marshall TD], Ming Menzies Woman's, Blair Joines Open, and Marty de Haas Masters.